Looking For a Quality plumber?
Frontier Plumbing is here to help! Call now and speak directly with a plumber that can give you an estimate over the phone!
*Emergency Services Available * Ask About Our Specials
Get in Touch With a Licensed Plumber
Emergency Leak Repair Services Available 24/7
Frontier Plumbing & Heating provides a wide variety of plumbing services at affordable prices. To avoid any surprises, our customers will be given an estimated cost for repairs on site before the work is performed. Contact us today for more information about how we can help save you money!
Top-Rated Salt Lake Plumbing Company
We Have The Experience To Do The Job Right
When you have plumbing problems or need to install a new furnace, turn to Frontier Plumbing & Heating. We understand how inconvenient plumbing problems are. We will quickly have one of our team members visit your home or business and provide plumbing solutions.
Our South Jordan, family-owned business brings unmatched expertise and more than 40 years of combined experience. Many Utah residents have come to know they can count on us when plumbing issues arise in their homes or businesses. We proudly serve the areas of Herriman, Riverton, South Jordan, West Jordan, Draper, Sandy, Salt Lake City, and the surrounding areas!
 At Frontier Plumbing & Heating, our expert plumbers are highly skilled and held to the highest standards. Not only will they fix any plumbing issues, but they will also treat you with respect and professionalism throughout the entire service call. In addition, our plumbers will try to make the service as stress-free and convenient for you as possible- no mess and no hassle! When you need a plumber, give Frontier Plumbing & Heating a call! Contact us today to get started!
Looking For An Emergency Plumber?
Frontier Plumbing & Heating Offers both installation and repair services for all your emergency needs. Don't wait, call the expert plumbers today!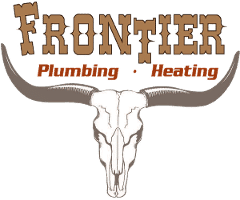 Keep Your Water Running & Temperatures Fixed!